Cultivate a Career
Known for its abundance of organic farms, artisan food producers, niche livestock, farm-to-table cuisine, great soil and excellent climate, Sonoma County is one of California's most desirable agricultural regions. The Agriculture Core at SRJC reflects this rich farming environment.
SRJC's Agriculture programs center around Shone Farm, a 365-acre living classroom with crops, orchards and pastures for livestock. Here, we teach plant science, sustainable agriculture, and animal health and nutrition, all with an eye toward the business of farming. Whether you're a former 4H kid or a career-changer looking to escape the suburban office park, the Agriculture Core can help you cultivate a career in one of the best possible places to pursue it.
Certificates
Agriculture Business
Animal Science
Environmental Horticulture: Landscape Design
Environmental Horticulture: Landscape Construction and Maintenance
Environmental Horticulture: Nursery Management
Floral Design
Natural Resources
Pest Control Advisor
Plant Science
Sustainable Agriculture
Veterinary Technician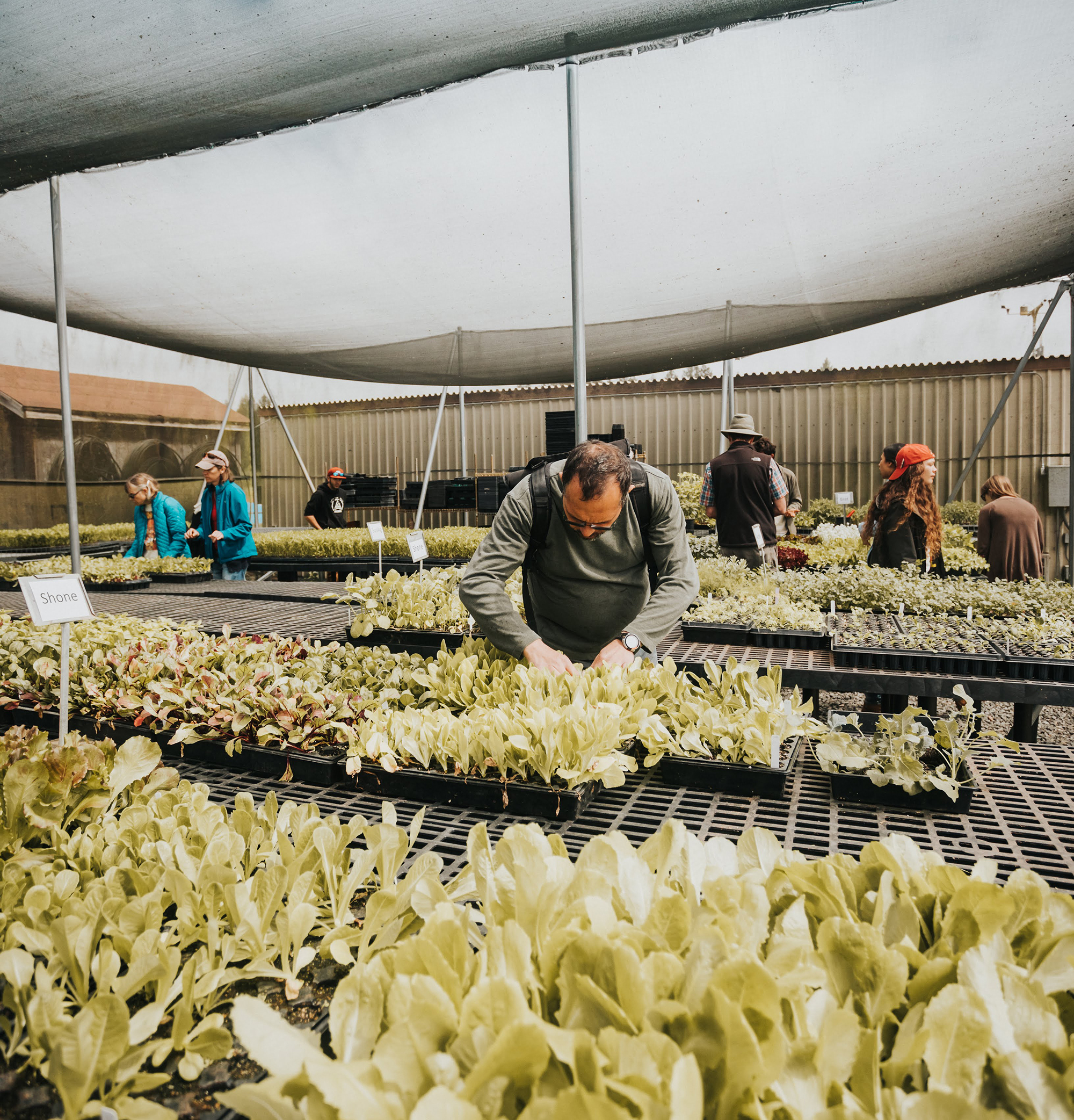 In SRJC's Agriculture Core, our faculty are committed to teaching both the technical and practical sides of the trade. Many have come to teaching from the private sector, while others continue to work in the industry from 9-5. Each discipline also has its own advisory board with well-known experts like Joe Pozzi and Judy James—industry pioneers who want to help the next generation of farmers and ranchers.
"I love teaching Animal Science at Shone Farm. There is no better place to provide students with a hands-on, practical education. Our students transfer to prestigious 4-year colleges or go directly into the livestock business in Sonoma and neighboring counties. We love following the success of our graduates."

Amy Housman
Animal Science Faculty and Program Coordinator
Love Your Classroom
Learning and working at Shone Farm, students develop the hands-on skills that employers value, from using technology to monitor crops, to driving tractors and maneuvering a forklift.
Our Agriculture Core programs focus on organic farming, sustainable livestock production, agribusiness, horticulture, and more. Students gain unique educational opportunities like setting up and managing a community-supported agriculture (CSA) program or vaccinating a cow. On the Agribusiness side, students participate in the marketing and sales of valuable agricultural commodities, including high-quality produce and olive oil from Shone Farm, which is sold to restaurants and caterers throughout the county.
Grow Your Career
Everyone who works and teaches in SRJC's Agricultural programs is so dialed in to the community, if you do well, you're sure to set yourself up for a great job. Our students have gone on to work at Tierra Vegetables, Pozzi Ranch, and served as registered veterinary technicians at some of the top clinics in Sonoma County. Katina Connaughton, co-founder of Michelin 2-star restaurant Single Thread in Healdsburg, studied at Shone Farm through our Sustainable Agriculture Program. Anything is possible when you study at SRJC Agriculture!
Industry Salaries
Average salaries for farmworkers range from $30,000 for laborers, nursery employees and equipment operators to $52,000 for supervisors.
1501 Mendocino Ave.
Santa Rosa, CA
95401-4395
(707) 527-4408
From Seed to Sales
Thousands of dollars in scholarships are available to Agriculture students. Multiple paid work opportunities at the Shone Farm are also available.
Learn more about scholarship opportunities.

If you're ready to "Eat, Drink, and Grow with SRJC," enroll today!