The Art & Science of Commerce
From business fundamentals like accounting and bookkeeping to human resources, and marketing, SRJC's business courses are taught by committed and caring faculty with real-world experience in their specific disciplines. Courses integrate technology and soft skills, emphasizing communication, teamwork, customer service, and project management. Classes often use current events as a launching pad for discussions about innovation, creativity, sustainability, and business ethics.
Certificates
Accounting
Account Clerk/Accounting Assistant
Administrative Office Professional
Administrative Assistant
Agriculture Business
Bookkeeper/Bookkeeper Assistant
Business Management
Entrepreneurship
Human Resource Administration
Marketing
Office Assistant
Payroll
Paralegal Studies
Real Estate /Real Estate Sales
Retail Management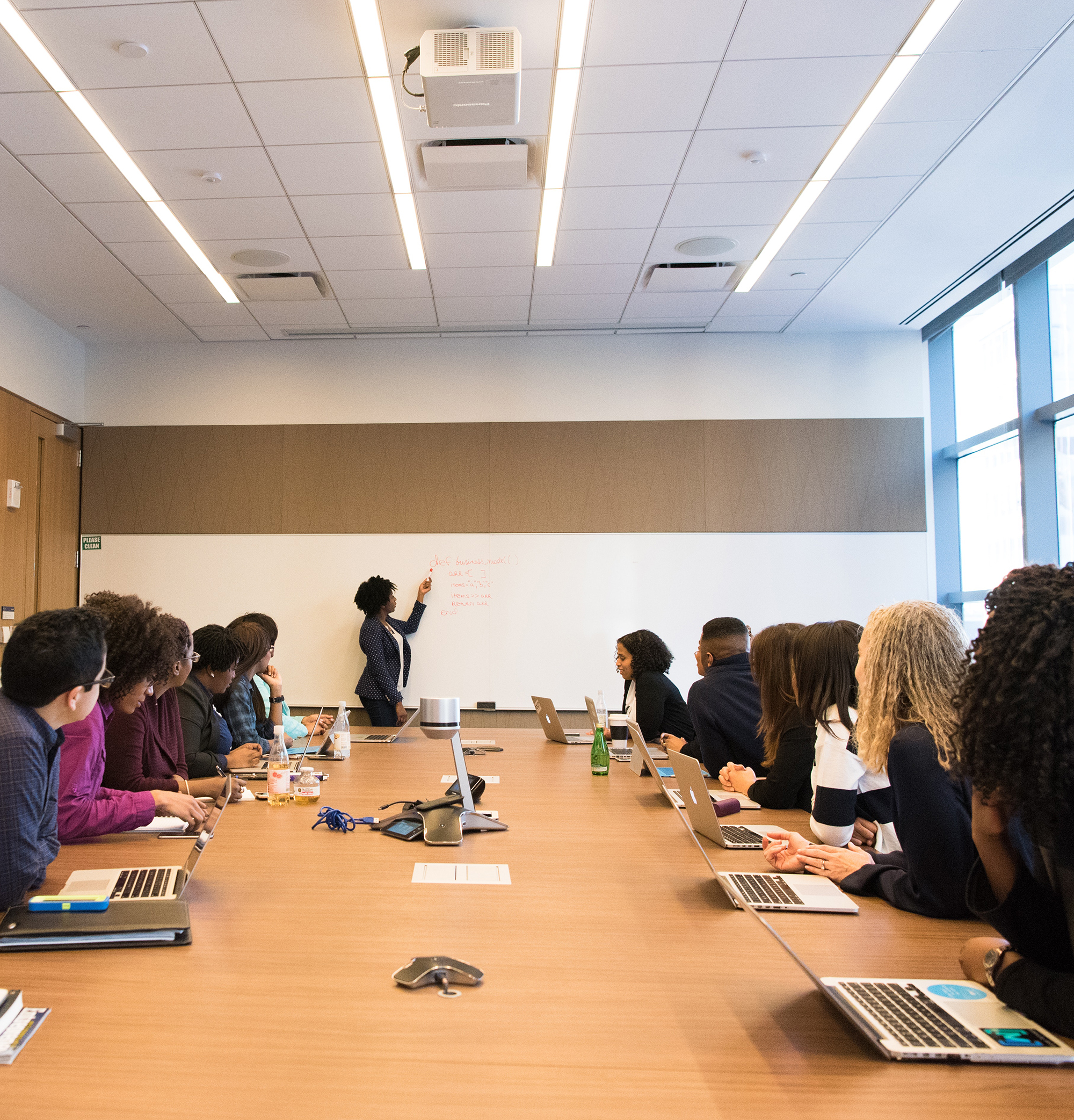 SRJC's Business courses are taught by an expert team of successful entrepreneurs and experienced business professionals.
Current SRJC Business faculty have founded companies, practiced business law, managed major corporations, and held positions at a variety of organizations including non-profit institutions. SRJC Business instructors engage with working managers and professionals across the region, the Sonoma County Economic Development Board, and the local business community to present realistic scenario-based discussions around decision-making, empathy, communication, and organizational development—lessons that go well beyond the textbook.

You will find SRJC Business faculty to be caring, approachable, and supportive partners who are completely focused on your success. Partnerships with Boomerang Plus and the North Bay Business Journal among others, provide real world scenarios for students to pitch ideas to access funding, scholarships, and employment offers.
"Our team of experienced and dedicated SRJC Business faculty are here for your student success. And our fifteen programs offer a field of study to excite and challenge almost every professional goal."
Roy Gattinella
Chair, Business Department
Beyond the Textbook
With a mixture of hands-on learning, lecture, and dynamic student-led explorations, every course is unique. Students are guided through an in-depth study of real-world business practices. And fundamental areas of instruction are complemented with a robust set of evolving learning objectives. All students are encouraged to participate in local internships, industry partnerships, and SRJC's own workshops, seminars, and club activities.
Open for Business
Former SRJC Business students can be found in the halls of almost every organization in the region. Former SRJC Business students are running the marketing departments of many area wineries; winning awards for record real estate sales; and creating successful strategies at major accounting practices, law firms, advertising agencies, tech start-ups, and agricultural companies. Look closely and you'll see SRJC grads and former Business students leading or staffing nearly every business in Sonoma County.
Job Positions and Salaries
Entry-level positions in Business offer monthly salaries in the following ranges:
Accounting Technician
$2,851-$3,634
Payroll Assistant
$2,851-$3,634
Social Media Strategist
$3,858-$5,509
Administrative Assistant
$4,026-$5,090
Business Owner
$5,941-$8,920
Marketing Research Analyst &
Marketing Specialist
$3,365-$4,816
Payroll Clerk
$2,851-$3,634
Human Resource Assistant
$2,917-$3,662
Enrolled Agent (Tax), Income Tax Preparer
$2,679-$4,232
Commercial Banker, Lending Officer, Loan Agents
$4,343-$6,270
General Clerks
$2,097 - $2,799
Real Estate Broker
$3,041-$4,889
Human Resource Assistant
$2,917-$3,662
Real Estate Sales Agent
$2,918-$4,442
Auditing Clerk
$2,851-$3,634
Public Relations &
Fundraising Manager
$7,286-$9,999
Wine Salesperson
$1,662-$1,977
Paralegal, Legal Assistant
$3,511-$4,785
Whether you're new to the business world or simply want to take your skills to the next level, SRJC's Business department has a certificate option for you.
Our Partnering Organizations