Planting a Seed
Join a community of passionate students focused on the next generation. Students in the Child Development Core go on to work with children, families, and the community in a variety of fields including Early Childhood Education, Elementary School teaching, and Social Services. Classes are held in the Robert A. Call Child Development Center, a learning environment designed to provide hands-on training and observation in real childcare settings.
Certificates
Child Development Associate Teacher
Child Development Teacher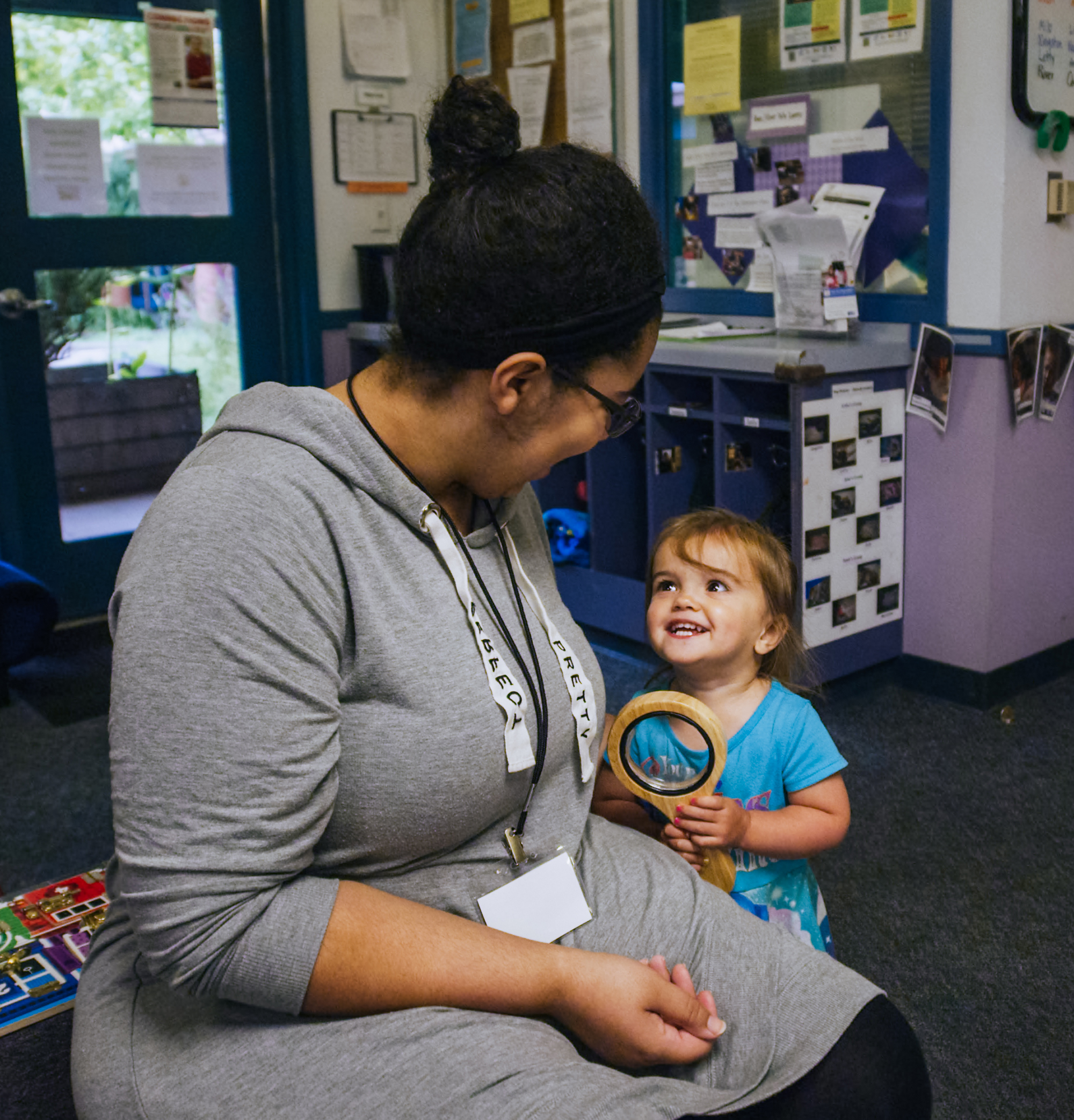 The Child Development and Teacher Education Department believes that children learn best in a nurturing environment that supports their physical, social, emotional, cognitive and creative development. The Faculty have diverse backgrounds in many areas such as nonprofit advocacy, child care, behavioral health and family engagement. This varied experience informs their instruction.
"I was able to apply what I was learning in a hands-on environment through the practicum course in the children's center, and now every day as a preschool teacher.

When I transferred to SSU I felt more than prepared and confident to pursue my education. The SRJC children's center shaped me to become a quality educator, like the ones I was observing as a student."
Designed for Learning
In addition to its typical classrooms, the Robert A. Call Child Development Center contains a subsidized child-care center for SRJC students, which serves children from 6 months to 5 years of age. Doubling as an observation site, the site allows our students to observe children through lab stations that don't disrupt the childcare environment. SRJC also has a network of local childcare professionals who offer their insights, from Head Start to the Sonoma County Office of Education and the Early Learning Institute.
Shaping Young Minds
SRJC's certificate programs are aligned with the State of California Early Childhood Permit Matrix and Community Care Licensing requirements. Regional employers like Sonoma County Office of Education, Sonoma State University, Community Child Care Council (4Cs), Head Start, Early Learning Institute, Multicultural Center, First Five, Santa Rosa Junior College and private early childhood education providers continue to express a strong interest in hiring SRJC graduates, who have exclusive access to paid internships and job postings. In addition to pursuing advanced credentials, many of our students go on to teach preschool, become substitute teachers, or manage their own childcare business.
Job Positions and Salaries
Entry-level positions in Child Development offer monthly salaries in the following ranges:
Teacher Aide, Assistant Child Care Worker, Associate Preschool Teacher
$1,726-$2,052
Instructional Aide, Preschool Teacher Assistant, Preschool Teacher
$2,197-$2,681
For Questions About the SRJC Child Development Program
(707) 527-4315 | childdevelopment.santarosa.edu
Fulltime Faculty
Jeanie Harmon M.A. Early Childhood Educating
Paul Moosman M.A. Human Development
Alice Hampton M.A. Human Development
Linda Maloney M.A. Education
There's a high demand for early childhood education professionals that continues to grow.
No matter which career route Child Development students take, they'll experience powerful learning within a community of like-minded individuals.
Our Partnering Organizations