Eat, Drink and Grow at SRJC
There's no better place for students to immerse themselves in wine studies, viticulture, and brewing than Santa Rosa Junior College. Sonoma County ranks among the premier wine-production regions in the world, and is home to a burgeoning craft beer industry. Thousands of good jobs exist throughout the county and SRJC programs are supported by top employers like Lagunitas, Russian River Brewing Company, Balletto Vineyards and Winery, and Kendall-Jackson.
SRJC has designed day and evening courses that meet the needs of part-time and full-time students.
Certificates
Beer Brewing
Enology
Viticulture
Wine Business & Marketing
Wine Evaluation & Service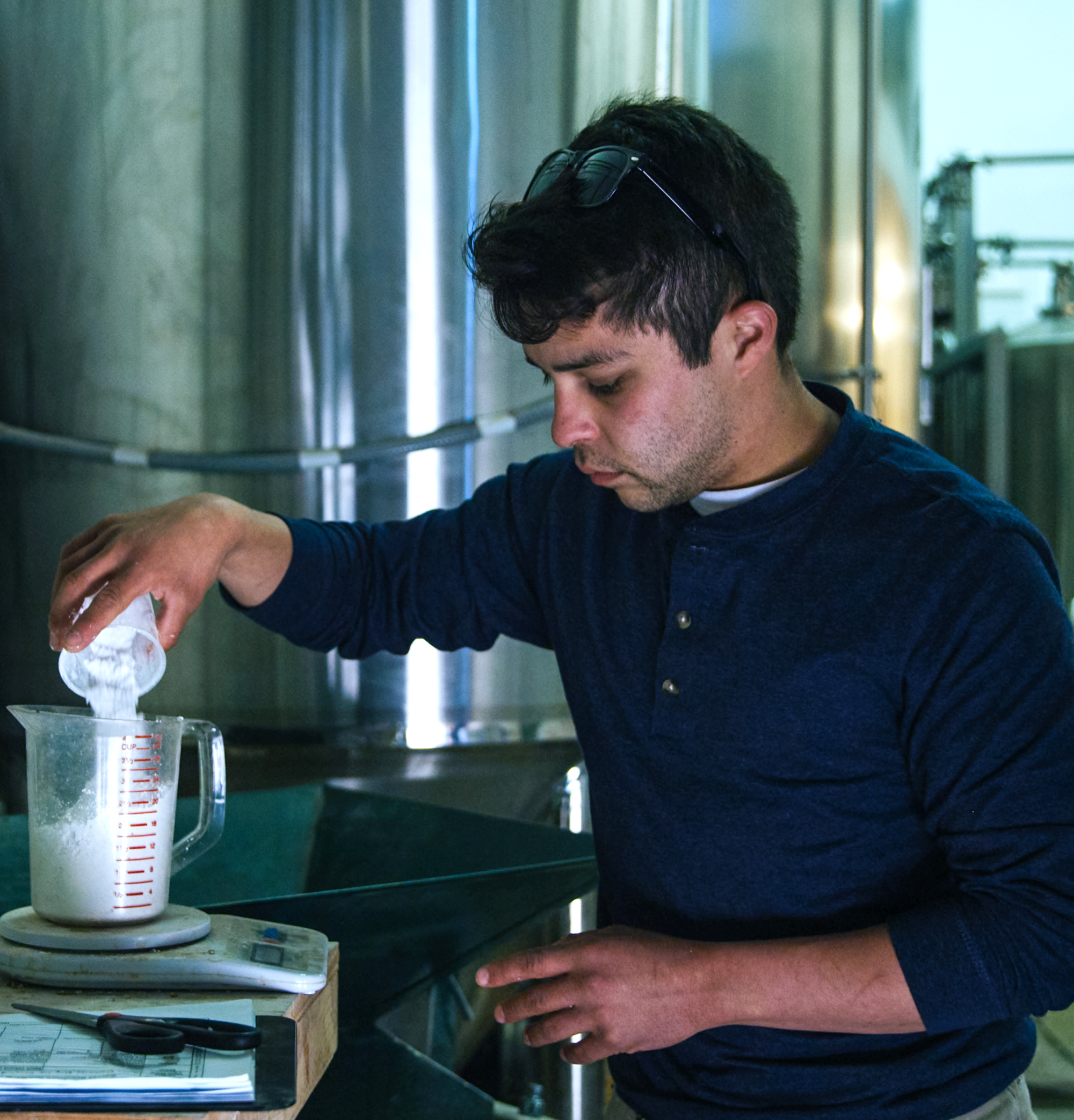 SRJC's Brewing Program has worked with Bear Republic, Moonlight, Russian River, and Woodfour to develop the curriculum for a one-year Brewing Certificate. The two instructors currently work in the industry at Lagunitas and Barrel Brothers. In Wine Studies and Viticulture, Dr. Kevin Sea is a renowned biochemist and expert in Sonoma County American Viticultural Areas (AVAs), and Dr. Merilark Padgett-Johnson is a PhD in Viticulture and has excellent relationships will all the major vineyards and vineyard-management firms in Sonoma County.
SRJC's Brewing, Wine Studies, and Viticulture programs are all actively supported, endorsed, and guided by their respective advisory committees, which comprise prominent local employers and industry groups.
"SRJC is THE place to study grape growing, winemaking and beer brewing. Nowhere else will you find these three programs under the same roof and with a 90-acre vineyard, bonded winery, and commercial brewery all right next to each other!"


Benjamin Goldstein
Dean of Agriculture, Natural Resources, and Culinary Arts


Beer Lab Meets Wine Country
Many of the classes in this core take place 12 miles from the Santa Rosa campus, at the picturesque Shone Farm—365 acres of vineyards, orchards, pasture, forest, and vegetable gardens, where students can harvest grapes, brew beer, and make wine. And through four hands-on courses taught at Santa Rosa Junior College's Shone Farm Brewing Laboratory, students can hone their understanding of microbrews and gain access to commercial-scale equipment, to start a new career in craft brewing.
The Fruits of Your Labor
The Wine & Beer program is designed to prepare students for entry-level positions in the beverage industries and to increase career-advancement opportunities for individuals already employed in those industries. Positions include tasting room staff, winery cellar assistant, and winery lab technician; vineyard manager or field inspector for vineyard operations; and brewery technician or brewmaster assistant.
Job Positions and Salaries
Entry-level positions in Wine and Beer offer monthly salaries in the following ranges:
Brewer, Supervisors/Mgrs. Production & Operating Workers
$3,419-$4,693
Vineyard Managers
$4,301-$6,022
Industrial Production Manager
$6,152-$8,263
Tasting Room Associate, Sommeliers, Wine Stewards
$1,662-$1,977
Wine and beer have been a central part of dining and celebrating for thousands of years—and the science behind those industries continues to evolve.
Thousands of dollars in scholarships are available to Viticulture, Wine Studies, and Brewing students. Paid work opportunities at the Shone Farm Winery and Tasting Room are also available. If you'd like to learn the process from seed to sales, and "Drink, Eat, and Grow with SRJC," enroll today!
Learn about scholarships.